17 May 2023
HKCeND Showcased Innovations at Asia Summit on Global Health 2023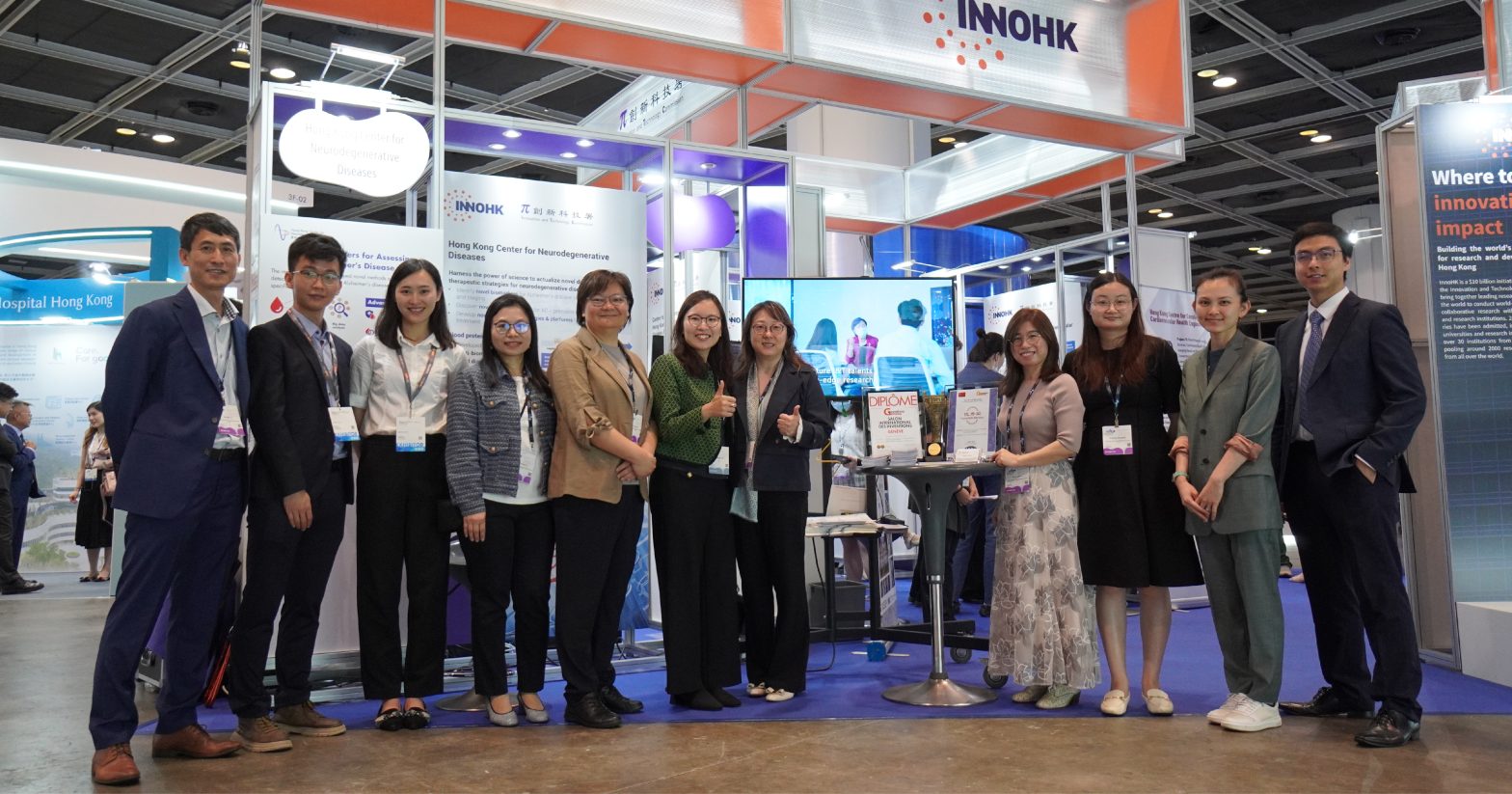 Hong Kong Center for Neurodegenerative Diseases (HKCeND) participated in the Asia Summit on Global Health (ASGH) on 17 May 2023 at the Hong Kong Convention and Exhibition Centre. The team showcased their latest research breakthroughs and cutting-edge innovations in the field of Alzheimer's disease.
At the event, the team exhibited the first multi-biomarker-based simple blood test for early diagnosis of Alzheimer's disease, which can detect, diagnose and monitor the disease with an accuracy of more than 96%. This novel solution would revolutionize the large-scale screening and detection of the disease, enabling timely and personalized interventions.
In parallel, the team also shared insights on gene therapy, in particular, the promising genome-editing strategy for familial Alzheimer's disease. This breakthrough provides immense potential to be translated into a new treatment strategy for familial Alzheimer's disease, offering hope for patients and their families worldwide.
Themed "Reimagining the Future of Healthcare", the ASGH 2023 is a premier platform for health innovation and investment, bringing together all the stakeholders from around the world to exchange insights, explore opportunities and collaborate on the diverse and dynamic healthcare sector.
At HKCeND, the team is committed to advancing research in neurodegenerative diseases and delivering healthcare solutions that benefit society.