7 Nov 2022
HKCeND Showcases Research Innovations at HKUST Industry Engagement Day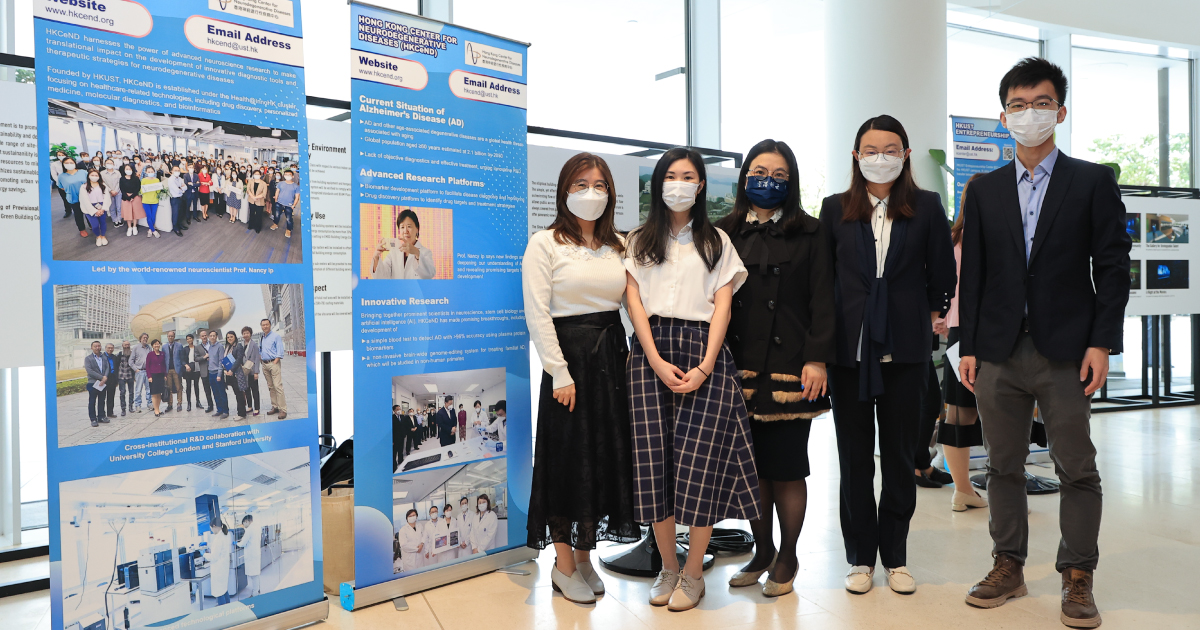 The HKUST Industry Engagement Day was successfully held today (7 November), with the participation of hundreds of industry players, potential investors, academics, government officials, entrepreneurs, and HKUST researchers.
By demonstrating HKUST's passion and capability in research and development, the event aims to engage industry partners with HKUST researchers to explore collaboration and technology transfer opportunities, thereby driving Hong Kong's innovation and technology (I&T) development.
As one of the research laboratories established by HKUST, Hong Kong Center for Neurodegenerative Diseases (HKCeND) is honored to participate in this event. The HKCeND representatives showcased promising research breakthroughs in the early diagnosis and treatment of Alzheimer's disease. Apart from the demonstration of research inventions, Dr. Fanny Ip, Chief Scientific Officer of HKCeND, was invited to speak at a thematic session on medical and biotechnology. She shared her insights into molecular diagnostics for Alzheimer's disease.