13 Mar 2023
Prof. Tom Cheung Delivered a Lecture at a Professional Development Training on Innovation & Technology Organized by Education Bureau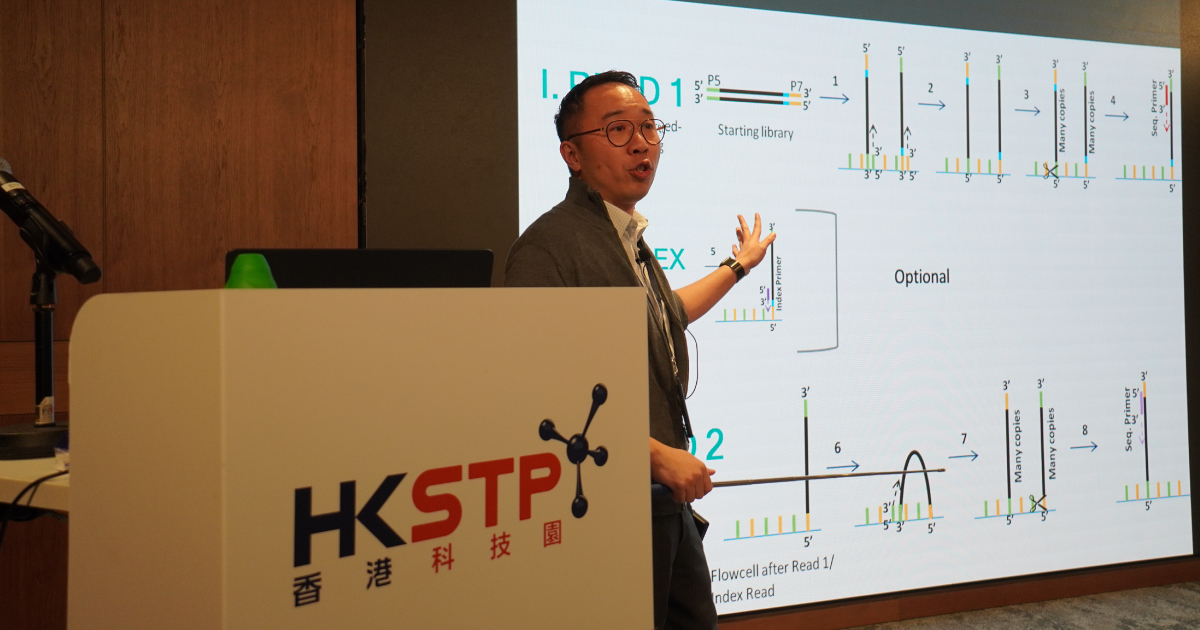 Our Assistant Center Director Prof. Tom Cheung was invited by Education Bureau to deliver a lecture titled "SS Enriching Knowledge Series for Biology: Biotechnology" in Hong Kong Science Park on 10 Mar 2023.
Prof. Cheung introduced some techniques of biotechnology and their applications to the secondary school biology teachers. Followed by the lecture, Prof. Cheung and Dr. Ashley Suen led the teachers for a tour of our research facilities.
We are delighted for the opportunity to share our vision and research achievements, particularly in genome-editing technology and early diagnosis of Alzheimer's disease.